Ladies Team 2016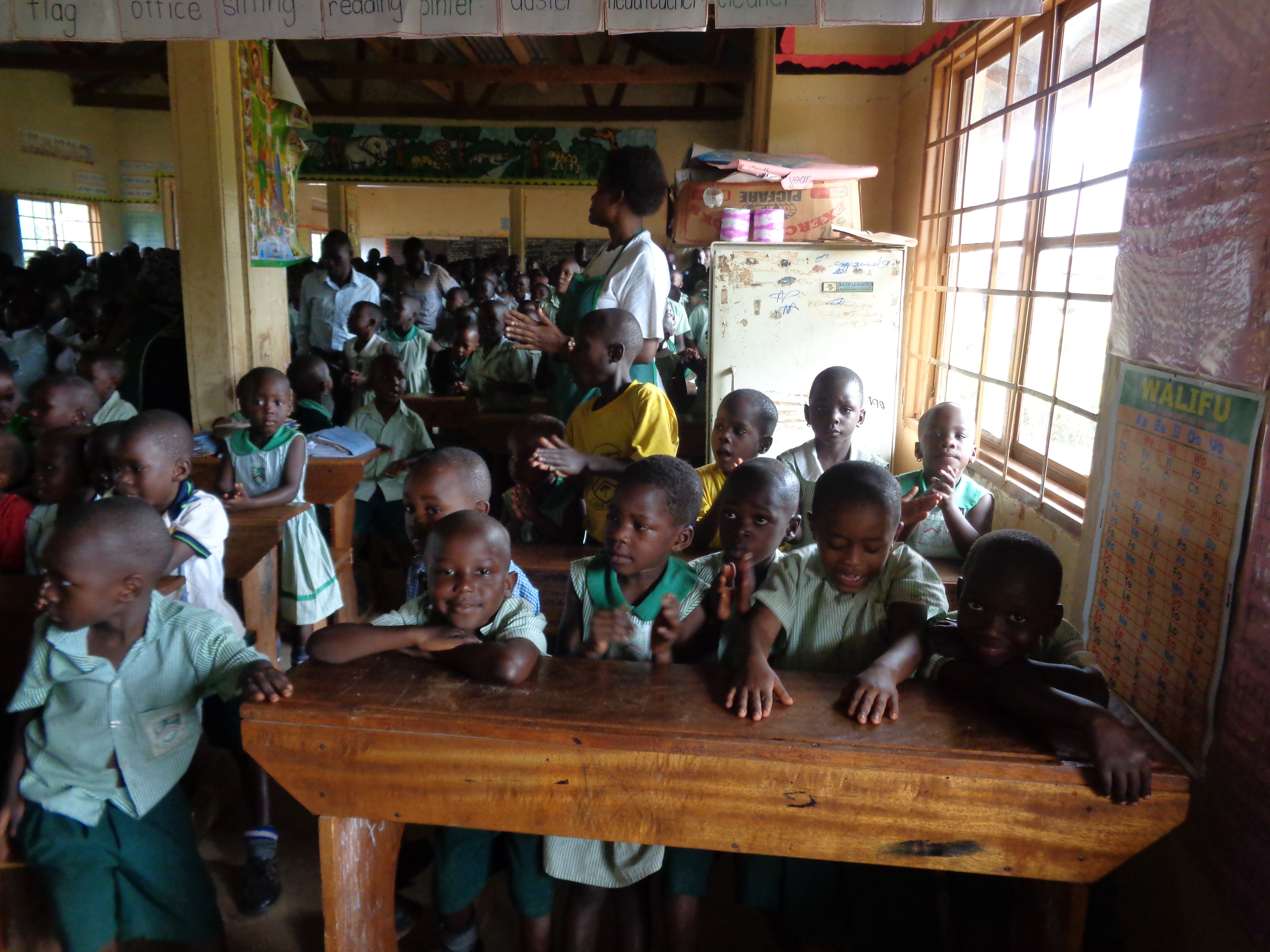 Joining up with an Abaana team also gave Emma and I the opportunity to meet our sponsor children from Buyobe Primary and their families at home. This was a very special and humbling experience for us as we could see personally the impact that sponsoring a child can have on a family who have very little. To see how Abeli has grown from the tiny 8 year old in ripped clothes that I started sponsoring in 2011 into the young man working hard at his P7 exams today is just amazing! The families are so grateful for the opportunity that their children have to gain an education – we were showered with very generous gifts of eggs and pineapples during our visit!
We were able to spend time helping the local staff with the Street Reach Project – singing, playing games, and serving lunch to the boys on the street. We heard some of the boys' stories and were able to provide basic medical care for them, many of whom had wounds that needed dressing. It was a privilege to have the opportunity to pray with some of the boys and hear of their hopes and ambitions for the future – most just want to go back to school and become doctors, teachers or engineers.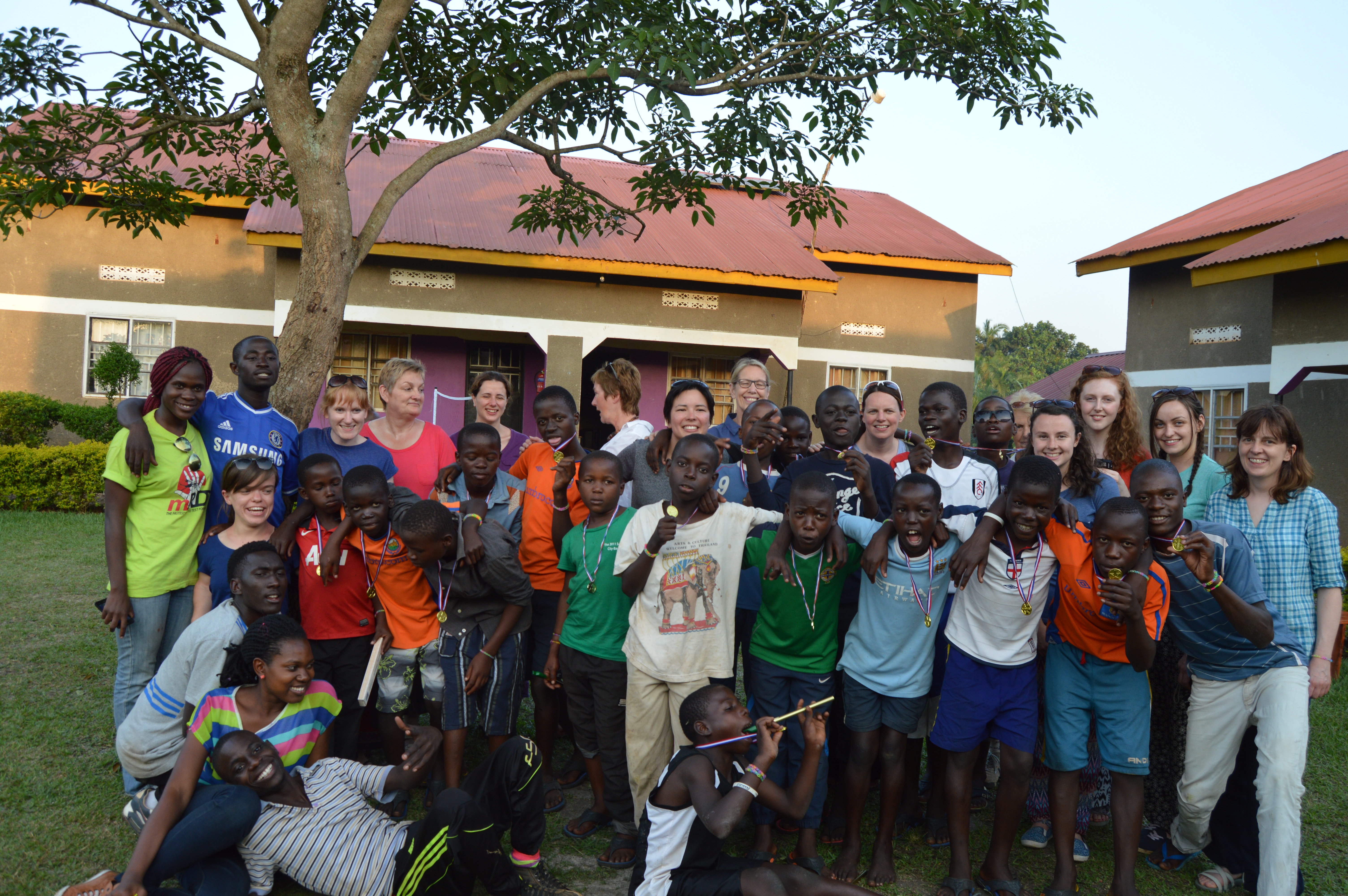 The boys in the New Life Homes all have a special place in our hearts! We loved our time with them – teaching them how to play the tin whistle, balloon modelling (a new found skill acquired by all team members) and badminton coaching from a world class athlete! We were all struck by the joy and contentment they have in Jesus. Such pleasant and well–mannered boys, it was wonderful to see how investing time, love and prayers into these boys can transform their lives. They are a credit to the Abaana staff who work so hard to provide for them.
Our trip ended with an outing for the boys currently living at New Life Homes, those who have already been resettled from NLH, and those at boarding school. It rained all day but that didn't dampen our fun! There was lots of laughter and the boys loved seeing the animals in the zoo! It was great to see how the older boys have embraced the opportunity they have been given and are doing so well at school and university! They are excellent role models to the younger boys.
All in all, we had an amazing time in Uganda and we met some incredible people. I would encourage anyone who is interested to travel out and see what God is doing through Abaana. We were inspired by the joy and contentment that the people we met have and were glad we decided to step out of our comfort zones and be a part of the Ladies Team 2016!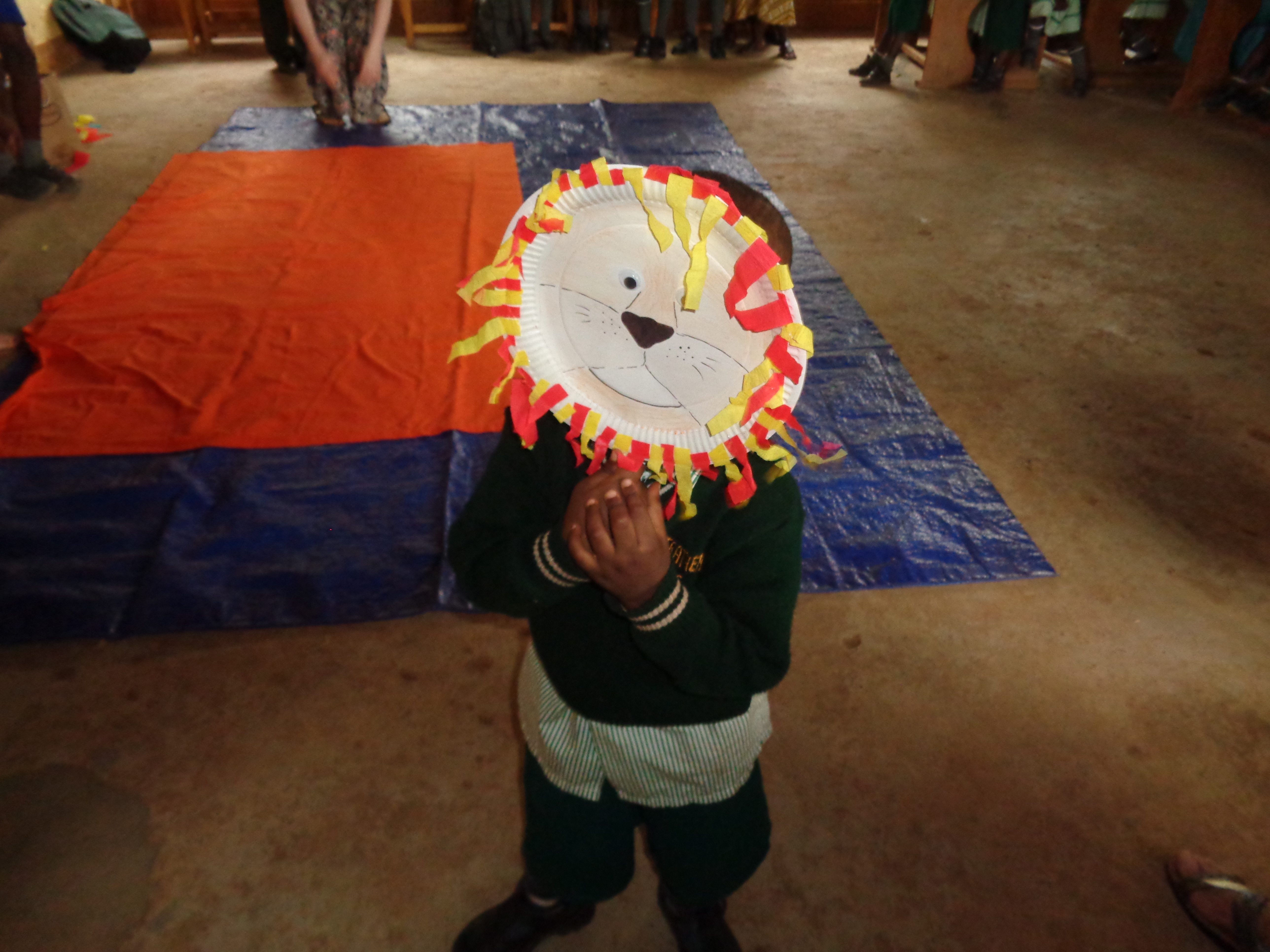 By Stephanie Moreland